Friday's release of racing simulator F1 2015 was far from smooth on the PC, with users complaining about lack of content that was available in previous releases of the franchise as well as features that are available to console users. It's no longer possible to play as your own character. Instead you can only choose an existing racer from the current season's line-up, and the career mode is gone. The voice recognition based ability to talk to your pit crew and receive race updates is also notably absent from the PC version of the game. Fans seem unimpressed by the inclusion of the 2014 race season as a way to pad out content, which is not all that surprising. F1 2015 is the type of game that fans will tend to buy every year in order to play alongside the current F1 stars so they likely already own the previous game.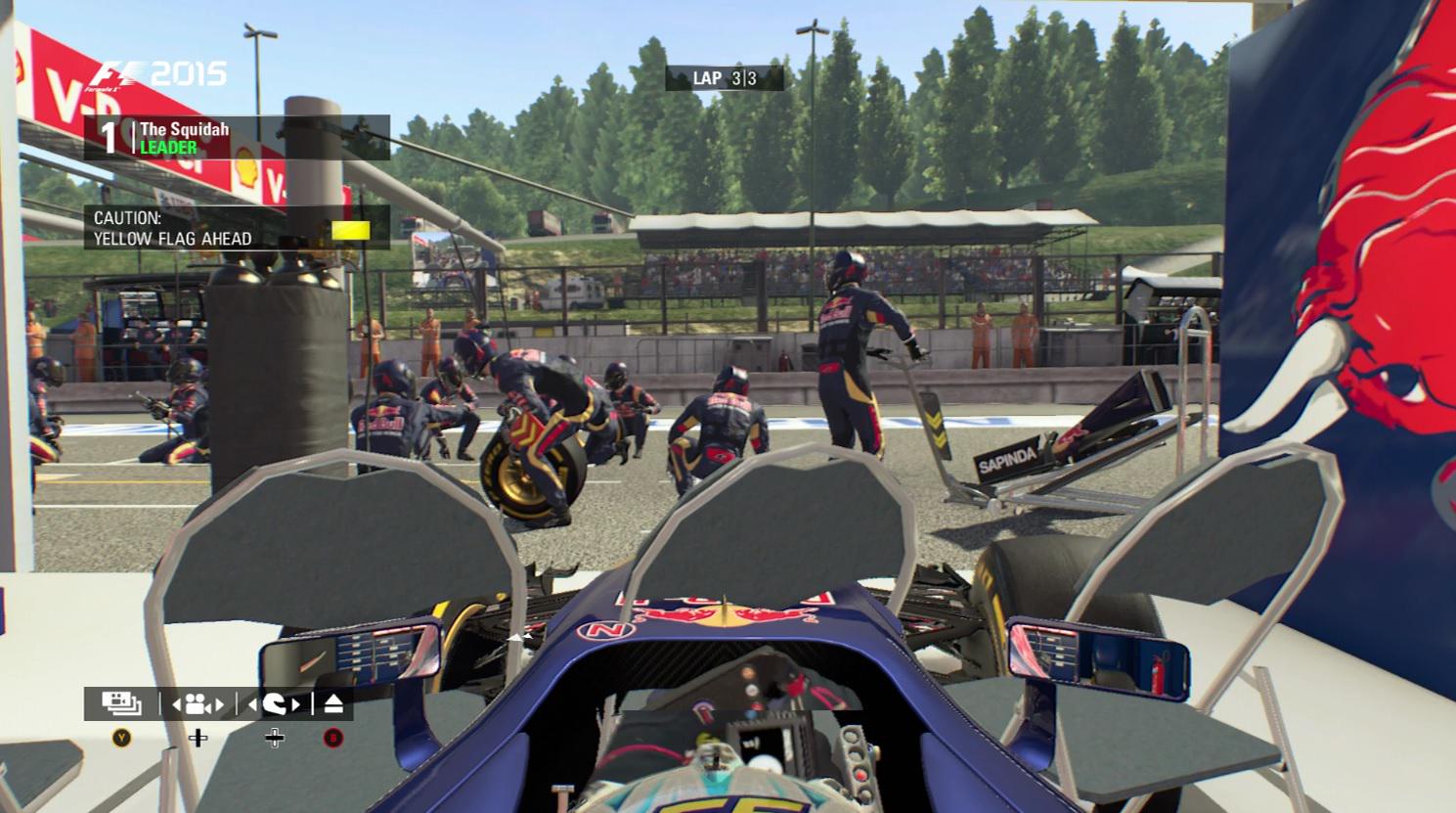 Screenshot by Twitter user @Tiametmarduk.
Another huge issue is the instability of the game itself. F1 2015 has been reported to crash on loading as well as exit—and all areas in between—with multiplayer often unplayable and bugs riddled throughout the game. The AI is reported to force players off the road instead of trying to avoid them and overtake in the normal fashion. If this wasn't enough to get under the skin of racers, having a time penalty applied after being pushed off the track by the AI certainly is. Notably, there seems to be no time penalty applied if you force others off the track, in fact many of the sport's regulations don't appear to have made it into the game.
Some players are reporting the damage system to be minimal to the point that you can drive flat out into a barrier and carry on the race without it seeming to affect the handling. On the subject of handling, if you own a Logitech G27 or a Microsoft Sidewinder you are out of luck as the support for these peripherals is minimal or non-existent. Force feedback is lacking with dead zones and if you like to change the button / key bindings on your controller then you will have a lot of practice as these settings among others are not being saved between sessions.
There's no official Metacritic score for the PC version of F1 2015 (though the PS4 version has only received a disappointing 66), however user ratings are a pitiful 3.1 and Steam reviews only show 30% approval as I write this. This release is yet another kick in the teeth for PC gamers on the back of the fiasco that was Batman: Arkham Knight. Batman won't return to Steam until Fall according to Kitguru. Games like The Witcher 3 give us hope as we can see some studios are doing things right, but until PC gamers stand united against second-rate console ports we can expect to see this happening again and again.