AMD finally revealed their new line of R9 and R7 cards in Hawaii last night, a week after we brought you rumours of the card and its name.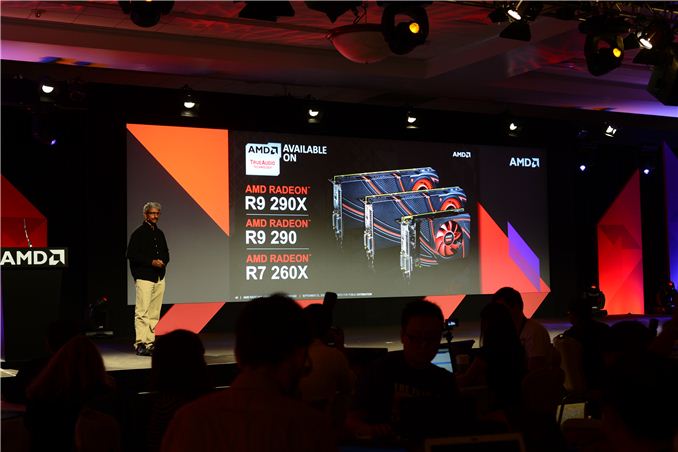 The R9 290X will be AMD's top card followed by the R9 290 and R9 280X. Whilst AMD's event was quite sparse on specific details such as shader, TMU count and so on, we did learn that the 290X will be available to pre-order (no price mentioned) next week and will ship with 4GB of RAM.
At this point it's not clear which of lower cards are entirely new. As above, the event, really, was spars eon details. The R9 280X for example, will ship in a 3GB configuration, be $299 and score 6800 in 3D Mark Firestrike – the same score a 7970 scores (as well as the same price and RAM configuration) – hmmm.
If details were sparse, features were not. AMD unveiled a new programmable DSP called "TrueAudio" on their new line of cards which developers can access and use. Tying in with the above, the TrueAudio was only noted down as being available on the 290X – not the lower cards – perhaps giving credence to the idea that some re-branding of the Sea Islands chips is going on in some capacity.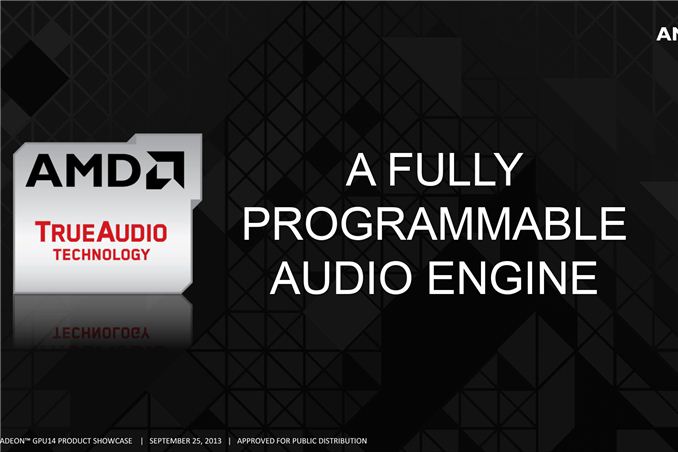 Last but not least, and possibly most significantly, was a presentation from an EA DICE engineer who presented a new low-level API they have been developing with AMD called 'Mantle'.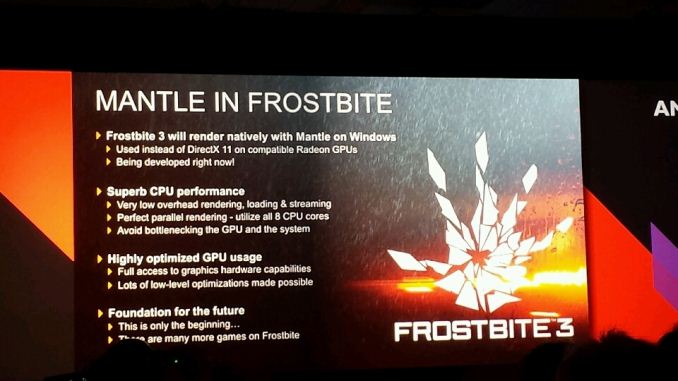 Mantle is platform agnostic (unlike Nvidia's PhysX for example) and looks to emulate the sort of direct access 'Coding to the metal' performance that console developers get out of fixed console hardware. Mantle replaces DirectX11 where Battlefield 4 (through an update in December) is concerned and as a result, gains the performance benefits DICE have managed to squeeze out of the API versus the standard DirectX11 version.
With AMD's new cards set to be avaialble for pre-order next week hopefully here at Play3r we'll have one in to show you how they perform, and later in the year, how Mantle and AMD look to plow through one of the years biggest releases in Battlefield 4.
Images courtesy of Anandtech and Tom's Hardware.